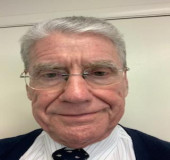 Global Who's Who Recognizes Dr. Regan for his Outstanding Contribution to Psychiatry
Health Services
Psychiatry
May 18, 2023
Baltimore, Maryland - Global Who's Who, a renowned online directory recognizing outstanding professionals worldwide, proudly acknowledges Dr. Regan for his exceptional contributions to the field of Psychiatry. With an illustrious career spanning decades, Dr. Regan has made a significant impact in the lives of his patients and the field of mental health.
Dr. Regan's journey in Psychiatry began with his graduation from the University of Maryland School of Medicine, where he earned his M.D. in 1974. He further honed his skills and expertise by completing his residency and internship in Psychiatry at the prestigious University of Maryland Medical School.
As a highly experienced and dedicated Psychiatrist, Dr. Regan provides comprehensive care to patients with various mental illnesses, including but not limited to depression, anxiety, OCD, eating disorders, bipolar disorders, personality disorders, insomnia, schizophrenia, and ADD. Through his compassionate approach and deep understanding of mental health conditions, he has helped numerous individuals reclaim their lives and achieve improved well-being.
Dr. Regan's professional accomplishments are evident through his board certification in Psychiatry and his membership in esteemed organizations such as the American Psychiatric Association and the American Board of Psychiatry. His expertise and dedication have earned him the distinction of being a Distinguished Life Fellow of the American Psychiatric Association, further underscoring his profound impact in the field.
Global Who's Who takes immense pride in recognizing Dr. Regan for his outstanding contributions to Psychiatry. His unwavering commitment to the well-being of his patients and his passion for advancing the field of mental health exemplify the highest standards of professionalism and excellence. Dr. Regan serves as an inspiration to aspiring mental health professionals and epitomizes the values that Global Who's Who holds dear.
About The Global Directory of Who's Who
For the past two decades, The Global Directory of Who's Who has been acknowledging executives, professionals, and businesses who have shown excellence in their respective fields. Our extensive online directory features a diverse range of individuals and companies, from small business owners to top-tier medical practices, lawyers, and law firms worldwide. We only include individuals and businesses who have proven their leadership and accomplishments in their occupation, industry, or profession.
About Bruce L. Regan, MD, DLFAPA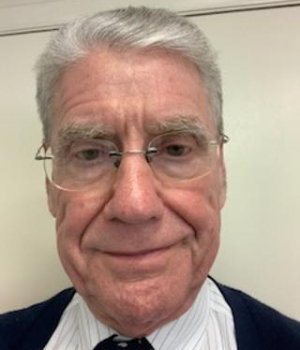 Name: Bruce L. Regan, MD, DLFAPA
Phone: (410) 747-6106
Related Links
Other Press Releases By Bruce L. Regan, MD, DLFAPA
Global Who's Who Recognizes Dr. Regan for his Outstanding Contribution to Psychiatry
Global Who's Who Recognizes Dr. Regan for his Outstanding Contribution to Psychiatry