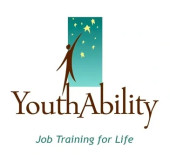 The Global Directory of Who's Who is proud to announce that Rose E. Baker, CEO of Parents in Training Inc./ YouthAbility Inc., has been honored with recognition in our prestigious directory
Administration of Human Resource Programs
Youth and Families
Apr 24, 2023
Eureka, California- Rose E. Baker is a dedicated professional who has spent her career working to improve the lives of others. Through her work at Parents in Training Resource Center, she has helped countless families and youth in the Eureka, California area to overcome challenges and achieve their goals. Her efforts to teach parenting classes, provide training sessions for youth, and work with homeless youth and recovery, foster care and adopted care are truly inspiring.
Rose's commitment to her community has not gone unnoticed. She has won several community awards, and is a member of Who's Who for Women. We are proud to include her in our directory, and to recognize her as a leader in her field.
At The Global Directory of Who's Who, we believe that recognizing excellence is important. We are honored to include Rose E. Baker in our directory, and to celebrate her achievements with the world. We congratulate her on this well-deserved honor, and look forward to seeing all the great things she will continue to accomplish in the future.
About The Global Directory of Who's Who
The Global Directory of Who's Who has been recognizing executives, professionals, and businesses over the last twenty years. Our comprehensive online database is comprised of small businesses and owners to some of the top doctors and medical practices, lawyers, and law firms in the world. Inclusion is limited to individuals and businesses who have demonstrated leadership and achievement in their occupation, industry, or professions
About Rose E. Baker
Non-profit thrift store, training sessions for youth teaching them work ethic, resumes and to be independent. Parents in Training Resource Center, Teach parenting classes to get children back from foster care, court issues, foster parent for 40 years, classes, youth mental health, crisis intervention. Economics, saving, coking, artwork.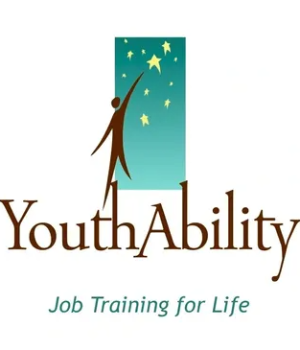 Name: Rose E. Baker
Phone: (707) 496-6070
Related Links
Other Press Releases By Rose E. Baker
Rose E. Baker
The Global Directory of Who's Who Honors Rose E. Baker
The Global Directory of Who's Who Honors Rose E. Baker
The Global Directory of Who's Who Honors Rose E. Baker
The Global Directory of Who's Who Honors Rose E. Baker
The Global Directory of Who's Who Honors Rose E. Baker
The Global Directory of Who's Who Honors Rose E. Baker
The Global Directory of Who's Who Honors CEO of Parents in Training Inc./ YouthAbility, Inc. Rose E. Baker
Rose E. Baker has been honored by the Global Directory of Who's Who
The Global Directory of Who's Who is proud to announce that Rose E. Baker, CEO of Parents in Training Inc./ YouthAbility Inc., has been honored with recognition in our prestigious directory
Rose E. Baker, CEO of Parents in Training Inc./ YouthAbility Inc., Recognized for Excellence by The Global Directory of Who's Who