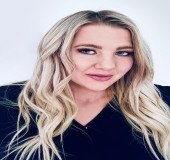 The Global Directory of Who's Who Honors Rebecca Russell
Personal Services
Lash Extensions
Apr 13, 2023
Salt Lake City, Utah- Rebecca Russell is a Certified Licensed Aesthetician, completing her education through Cameo College of Essential Beauty. She is the owner of Lash My World located in Salt Lake City, Utah. Lash My World is well known for providing quality work when performing eyelash extension services. During the pandemic, she turned Lash My World into a full service salon adding 8 hair stylists, 1 esthetician specializing in skin care, and a full serviced nail technician. This has more than doubled the amount of members of her team! This salon has been award winning and is continuing to keep up that award winning reputation! Here are a few awards listed: Best Of SLC 2019 Finalist, Best Of SLC 2020 Finalist, A 2020 Best of Salt Lake City Local Business Award Winner, A 2021 Stein Eriksen Lodge Local Selection, Best Of SLC 2021 Finalist, And in 2022 was put in the Salt Lake City Business Hall Of Fame . This year she was also recognized and interviewed as a Top 10 Successful Entrepreneurs to look out for in 2022 . She is also on the Board of Skinworks School of Advanced Skincare. She helps to oversee the program's mission to teach students, and help students gain employment. On her spare time she loves to travel the world, and spend time with her family making memories!
About The Global Directory of Who's Who
The Global Directory of Who's Who has been recognizing executives, professionals, and businesses over the last twenty years. Our comprehensive online database is comprised of small businesses and owners to some of the top doctors and medical practices, lawyers, and law firms in the world. Inclusion is limited to individuals and businesses who have demonstrated leadership and achievement in their occupation, industry, or professions.
About Rebecca Russell
Providing the best quality in eyelash extensions, eye brows and beauty services, also offering hair, nails, facials, and teeth whitening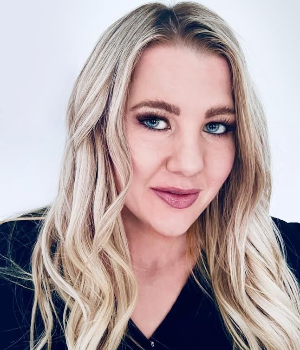 Name: Rebecca Russell
Phone: 8014675555
Related Links
https://lashmyworld.com/


View User Profile

Other Press Releases By Rebecca Russell
Rebecca Russell has been honored by the Global Directory of Who's Who
Rebecca Russell has been honored by the Global Directory of Who's Who
The Global Directory of Who's Who Honors Rebecca Russell
Rebecca Russell, Owner of Lash My World, Honored by Global Who's Who for Outstanding Achievements in the Beauty Industry