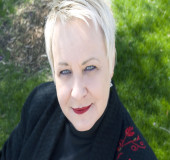 Spa Esoteric, the only full-service Oncology Day Spa in the state of Texas, has been recognized by The Global Directory of Who's Who
Health Services
Spa
Apr 21, 2023
McKinney, Texas - Spa Esoteric is owned by Monika Norman, a veteran in the industry with over 50 years of experience, Spa Esoteric's Oncology program has generated an average of 1,000 clients per year. The spa also offers training in Oncology Aesthetics to other skin care providers. Education is a top priority for Norman, and she ensures that her staff is fully trained to take care of clients both in and out of the spa as their oncology needs require.
Spa Esoteric provides a wide range of services, including Hair Care, Natural Nails, Massage, Skincare, Waxing, and Body Treatments. The spa also has a separate menu for Pregnant clients and a special menu for Oncology clients.
Norman and her team at Spa Esoteric are passionate about helping all their clients, especially those who need it most. The spa has been voted "Best Spa" for five consecutive years, offering quality services to a wide area.
The Global Directory of Who's Who is proud to recognize Spa Esoteric for its outstanding contributions to the spa industry and dedication to its clients. The directory only features individuals and businesses who have demonstrated exceptional leadership and achievement in their occupation, industry, or profession. Spa Esoteric's recognition is a testament to its commitment to providing top-notch services and education to its clients.
About Monika Norman
Monika Norman, the owner teaches Oncology Aesthetics to other skin care providers. Having been in the industry for over 50 years, she always keeps education at the forefront. The Oncology program has on average of 1,000 oncology clients every year. She strives to keep education in the forefront.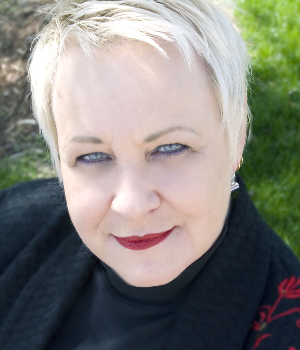 Name: Monika Norman
Phone: (972) 540-2278
Related Links
http://spaesoteric.com


View User Profile

Other Press Releases By Monika Norman
Spa Esoteric
Spa Esoteric has been selected as a Top Business by the Global Directory of Who's Who
Spa Esoteric has been selected as a Top Business by the Global Directory of Who's Who
Spa Esoteric has been selected as a Top Business by the Global Directory of Who's Who
Spa Esoteric has been selected as a Top Business by the Global Directory of Who's Who
Spa Esoteric has been selected as a Top Business by the Global Directory of Who's Who
Spa Esoteric has been voted "Best Spa" 5 years in a row offering quality services to a wide area
Spa Esoteric has been honored by the Global Directory of Who's Who
Spa Esoteric, the only full-service Oncology Day Spa in the state of Texas, has been recognized by The Global Directory of Who's Who
Spa Esoteric: A Premier Day Spa Recognized by Global Who's Who for Exceptional Services