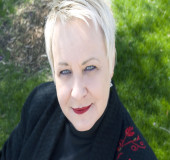 Spa Esoteric: A Premier Day Spa Recognized by Global Who's Who for Exceptional Services
Health Services
Spa
May 18, 2023
McKinney, TX - Spa Esoteric, a distinguished full-service day spa located in McKinney, Texas, has been acknowledged by Global Who's Who for its exceptional range of services and commitment to client well-being. With a comprehensive menu of treatments encompassing Hair Care, Natural Nails, Massage, Skincare, Waxing, Body Treatments, as well as specialized services for Pregnant and Oncology clients, Spa Esoteric has emerged as a leader in the spa industry.
As the sole full-service Oncology Day Spa in the state of Texas, Spa Esoteric's Oncology program has served as a beacon of hope for individuals navigating their wellness journey. The program has catered to an average of 1,000 clients annually, providing them with tailored treatments and compassionate care. Monika Norman, the dedicated owner of Spa Esoteric, has not only cultivated an exceptional spa experience but also shares her expertise by teaching Oncology Aesthetics to other skin care providers, ensuring that the highest standards of care are upheld in the industry.
With over 50 years of industry experience, Monika Norman understands the importance of continuous education. Keeping herself and her staff well-informed about the latest advancements in the field allows Spa Esoteric to deliver exceptional services to clients, both within and outside the spa environment. The spa's fully trained staff is dedicated to meeting the unique needs of each individual, particularly those requiring specialized care during their oncology journey.
At Spa Esoteric, the mission extends beyond providing quality services—it is a passion and an honor to assist clients, especially those who need it most. The spa's commitment to offering unparalleled care has garnered them the esteemed title of "Best Spa" for an impressive five consecutive years, a testament to their unwavering dedication to excellence.
Global Who's Who takes great pride in recognizing Spa Esoteric for their exceptional services and unwavering commitment to client well-being. The spa's comprehensive range of treatments, specialized care for oncology clients, and continuous pursuit of knowledge exemplify the highest standards of professionalism and client-focused care.
About The Global Directory of Who's Who
The Global Directory of Who's Who has been acknowledging individuals and enterprises for the past two decades. Our extensive digital repository encompasses small businesses and proprietors, as well as some of the world's top medical practitioners, doctors, lawyers, and law firms. Only those individuals and businesses who have exhibited exceptional leadership and accomplishment in their respective fields, industries, or professions are eligible for inclusion.
About Monika Norman
Monika Norman, the owner teaches Oncology Aesthetics to other skin care providers. Having been in the industry for over 50 years, she always keeps education at the forefront. The Oncology program has on average of 1,000 oncology clients every year. She strives to keep education in the forefront.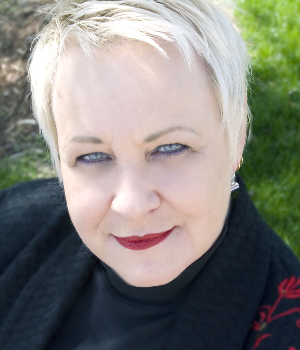 Name: Monika Norman
Phone: (972) 540-2278
Related Links
http://spaesoteric.com


View User Profile

Other Press Releases By Monika Norman
Spa Esoteric
Spa Esoteric has been selected as a Top Business by the Global Directory of Who's Who
Spa Esoteric has been selected as a Top Business by the Global Directory of Who's Who
Spa Esoteric has been selected as a Top Business by the Global Directory of Who's Who
Spa Esoteric has been selected as a Top Business by the Global Directory of Who's Who
Spa Esoteric has been selected as a Top Business by the Global Directory of Who's Who
Spa Esoteric has been voted "Best Spa" 5 years in a row offering quality services to a wide area
Spa Esoteric has been honored by the Global Directory of Who's Who
Spa Esoteric, the only full-service Oncology Day Spa in the state of Texas, has been recognized by The Global Directory of Who's Who
Spa Esoteric: A Premier Day Spa Recognized by Global Who's Who for Exceptional Services