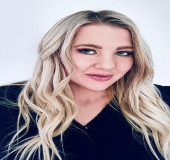 Rebecca Russell, Owner of Lash My World, Honored by Global Who's Who for Outstanding Achievements in the Beauty Industry
Personal Services
Lash Extensions
May 12, 2023
Salt Lake City, Utah - Global Who's Who is pleased to announce that Rebecca Russell has been named an honoree in the prestigious publication for her outstanding achievements in the beauty industry.
Ms. Russell is a Certified Licensed Aesthetician, having completed her education through Cameo College of Essential Beauty. She is the proud owner of Lash My World, a well-known beauty salon located in Salt Lake City, Utah. Lash My World is recognized for its exceptional quality work when performing eyelash extension services. During the pandemic, Ms. Russell transformed her business into a full-service salon by adding eight hair stylists, one esthetician specializing in skin care, and a fully serviced nail technician, which more than doubled the size of her team.
Lash My World has been recognized with numerous awards for its excellence in service, including Best Of SLC 2019 Finalist, Best Of SLC 2020 Finalist, A 2020 Best of Salt Lake City Local Business Award Winner, A 2021 Stein Eriksen Lodge Local Selection, Best Of SLC 2021 Finalist, and in 2022, the salon was inducted into the Salt Lake City Business Hall of Fame. This year, Ms. Russell was also recognized and interviewed as a Top 10 Successful Entrepreneurs to look out for in 2022.
In addition to her successful business, Ms. Russell is on the Board of Skinworks School of Advanced Skincare, where she helps oversee the program's mission to teach and help students gain employment in the beauty industry.
Ms. Russell's dedication to her profession and community has earned her a well-deserved place in Global Who's Who. In her free time, she enjoys traveling the world and making memories with her family.
About Global Who's Who
Global Who's Who is the foremost professional publication designed to recognize and commemorate the achievements of individuals in all fields of endeavor. The publication provides its readers with biographical information on leaders who make an impact in their industries and communities.
About Rebecca Russell
Providing the best quality in eyelash extensions, eye brows and beauty services, also offering hair, nails, facials, and teeth whitening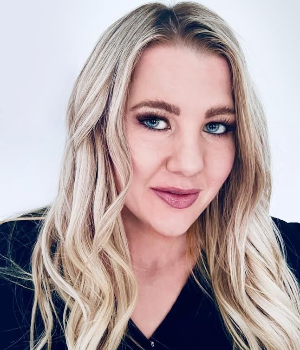 Name: Rebecca Russell
Phone: 8014675555
Related Links
https://lashmyworld.com/


View User Profile

Other Press Releases By Rebecca Russell
Rebecca Russell has been honored by the Global Directory of Who's Who
Rebecca Russell has been honored by the Global Directory of Who's Who
The Global Directory of Who's Who Honors Rebecca Russell
Rebecca Russell, Owner of Lash My World, Honored by Global Who's Who for Outstanding Achievements in the Beauty Industry