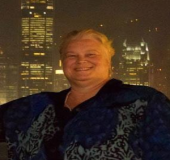 Jean L. Cooper Honored by Global Who's Who for Outstanding Career in Library Science
Educational Services
Library Science
May 03, 2023
Charlottesville, Virginia - Global Who's Who is proud to announce that Jean L. Cooper has been named as one of its distinguished members in recognition of her remarkable career in library science. Ms. Cooper is a highly accomplished individual who has dedicated over 40 years to the University of Virginia Library, serving in various roles during her tenure with the institution. She is currently the Principal Cataloger.
Ms. Cooper holds a M.L (Master of Librarianship) degree from the University of South Carolina, graduating in 1983 and a Bachelor of Arts degree in History and Spanish from Alma College. She is affiliated with the Virginia Library Association and is a past member of the American Library Association. In 2009, she was honored with the Virginia Genealogical Society Award for her outstanding contributions to the field.
Ms. Cooper's expertise and dedication have made her an invaluable member of the University of Virginia Library community. She currently serves as Principal Cataloger and is a part of the Library's Metadata and Discovery Services. Her contributions have played a vital role in ensuring that the library's resources are properly organized and easily accessible to students, faculty and researchers, and staff.
In addition to her work with the University of Virginia Library, Ms. Cooper has also published several books, some with commercial publishers and some with her own publishing house, Shortwood Press. She has also published a number of historical texts for colleagues and local genealogical societies. Her publications showcase her expertise in library science, genealogy, and local history, and have been well-received by readers and scholars alike.
"Jean L. Cooper's contributions to the field of library science are truly remarkable," said a spokesperson for Global Who's Who. "Her dedication to her work, her expertise, and her self-publishing efforts make her an outstanding member of our community, and we are proud to honor her with this recognition."
About Global Who's Who
Global Who's Who is a prestigious membership organization dedicated to recognizing and honoring individuals from all industries and professions who have made significant achievements in their careers. Members are recognized for their outstanding contributions to their fields and are offered networking and business opportunities to further their success.
About Jean L. Cooper
Jean L. Cooper has served a number of roles during her tenure with the Library. She is currently the Principal Cataloger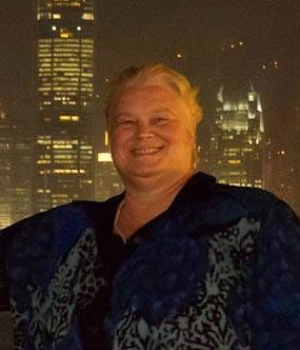 Name: Jean L. Cooper
Phone: (434) 982-2743
Related Links
Other Press Releases By Jean L. Cooper
Jean L. Cooper Honored by Global Who's Who for Outstanding Career in Library Science