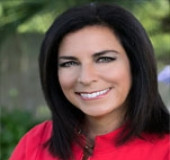 Janet E. Johnson Recognized for Legal Expertise and Outstanding Contributions to Criminal Law by Global Who's Who
Legal Services
Criminal Defense
May 18, 2023
Jacksonville, Florida - Janet E. Johnson, an esteemed attorney and founder of the Janet E. Johnson Law Firm, located at 3219 Atlantic Blvd., Jacksonville, Florida, has been honored by the Global Who's Who for her exceptional achievements and expertise in the field of criminal law.
Ms. Johnson's academic journey began at Connecticut College, where she earned her Bachelor of Arts degree in English in 1988. She then pursued her passion for law, obtaining her Juris Doctor (J.D.) from the University of Oregon School of Law in 1994. With over two decades of experience, Ms. Johnson has established herself as a leading legal professional specializing in all criminal law matters in state and federal court in Northeast Florida.
In addition to her membership in the Florida Bar, Ms. Johnson is admitted to the Federal Bar for the Middle District of Florida, as well as the Colorado and Massachusetts Bars. Her law firm holds an esteemed AV Preeminent rating and is recognized by reputable institutions such as Martindale-Hubbell, Super Lawyers, and the National Trial Lawyers Association Top 100.
Ms. Johnson's expertise and reputation have garnered her numerous opportunities to provide expert legal commentary on local and national news outlets, including GMA, CNN, MSNBC, HLN, NPR, and Fox News. Her insights and analysis have made her a trusted authority in her field, contributing to the public's understanding of criminal law matters.
As a Fellow of the Litigation Counsel of America and an affiliate of the Florida Association of Criminal Defense Lawyers, Ms. Johnson actively engages in professional development and collaboration. She has served as faculty for the FACDL (Florida Association of Criminal Defense Lawyers) Blood, Breath, and Tears seminar, sharing her knowledge and instructing fellow attorneys on effective strategies for defending DUI cases.
The Global Who's Who proudly recognizes Janet E. Johnson for her outstanding contributions to the field of criminal law. Her dedication to her clients, legal expertise, and commitment to professional excellence have earned her this prestigious honor. Ms. Johnson's inclusion in the Global Who's Who is a testament to her remarkable achievements and her ongoing impact on the legal community.
About The Global Directory of Who's Who
The Global Directory of Who's Who has been acknowledging individuals and enterprises for the past two decades. Our extensive digital repository encompasses small businesses and proprietors, as well as some of the world's top medical practitioners, doctors, lawyers, and law firms. Only those individuals and businesses who have exhibited exceptional leadership and accomplishment in their respective fields, industries, or professions are eligible for inclusion.
About Janet Johnson
Criminal law services, including traffic offenses, white collar crimes, drug offenses, sex offenses, major felonies, robbery, burglary, misdemeanors, juvenile cases and probation violations.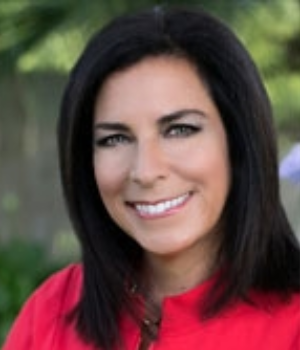 Name: Janet Johnson
Phone: 9046348991
Related Links
http://www.janetejohnsonlaw.com


View User Profile

Other Press Releases By Janet Johnson
The Global Directory of Who's Who Honors Janet E. Johnson
The Global Directory of Who's Who Honors Janet E. Johnson
The Global Directory of Who's Who Honors Janet E. Johnson
Janet E. Johnson has been honored by the Global Directory of Who's Who
Janet E. Johnson has been honored by the Global Directory of Who's Who
Janet E. Johnson has been honored by the Global Directory of Who's Who
Janet E. Johnson has been honored by the Global Directory of Who's Who
Janet E. Johnson Recognized for Legal Expertise and Outstanding Contributions to Criminal Law by Global Who's Who