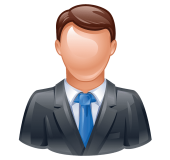 Jaime Mulder Recognized for Professional Excellence by Global Who's Who
Business Services
Graphic Adhesive
May 18, 2023
Dallas-Fort Worth, Texas - The Global Who's Who is pleased to announce the inclusion of Jaime Mulder in their esteemed directory of accomplished professionals. Ms. Mulder's exceptional achievements and commitment to excellence in the field of business administration and valuations have earned her this prestigious recognition.
Ms. Mulder began her educational journey at Baylor University, Hankamer School of Business, where she earned her Bachelor's degree in Business Administration with honors, cum laude. Her dedication to academic excellence and strong business acumen laid a solid foundation for her successful career.
Currently serving as a Valuations Manager at Altus Group in Dallas-Fort Worth, Ms. Mulder plays a crucial role in overseeing daily operations and managing valuations for a diverse range of clients. Her expertise and attention to detail ensure accurate and comprehensive valuation services that meet the highest industry standards.
In addition to her role as Valuations Manager, Ms. Mulder also works in an advisory capacity, leveraging her knowledge and experience to provide strategic guidance and insights to clients. Her expertise in the real estate industry is further evidenced by her Texas Real Estate Commission Licensed Salesperson designation.
Ms. Mulder's commitment to professional growth and engagement is reflected in her active memberships in esteemed organizations such as the NCREIF (National Council of Real Estate Investment Fiduciaries) and the Baylor University Alumni Association. She is also a member of the Golden Key Society, an honor society recognizing outstanding academic achievements.
The Global Who's Who is proud to recognize Jaime Mulder for her professional excellence and notable contributions in the field of business administration and valuations. Her dedication to providing exceptional services and her commitment to ongoing professional development make her a valuable asset to the industry.
About The Global Directory of Who's Who
For the past two decades, The Global Directory of Who's Who has been acknowledging executives, professionals, and businesses who have shown excellence in their respective fields. Our extensive online directory features a diverse range of individuals and companies, from small business owners to top-tier medical practices, lawyers, and law firms worldwide. We only include individuals and businesses who have proven their leadership and accomplishments in their occupation, industry, or profession.
About Ross L. Shepherd Name: Ross L. Shepherd
Phone: (818) 955-9800
Related Links
Other Press Releases By Ross L. Shepherd
Global Who's Who proudly recognizes Ross L. Shepherd as a distinguished member of the business community.
Jaime Mulder Recognized for Professional Excellence by Global Who's Who