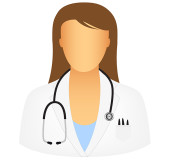 Heather Stanley-Christian MD Named as a Distinguished Member of the Global Directory of Who's Who
Health Services
OB GYN
Apr 21, 2023
Clermont, Florida- The Global Who's Who is proud to announce the inclusion of Heather Stanley-Christian MD to their distinguished directory of leading professionals. Dr. Stanley-Christian is being recognized for her exemplary work as the Medical Director of Unity Maternal Fetal Medicine.
With over two decades of experience, Dr. Stanley-Christian is a renowned expert in her field. She provides guidance to families during unanticipated pregnancy complications to ensure that they are empowered to make informed decisions that best fit their needs. Dr. Stanley-Christian has helped countless families navigate through difficult medical situations, providing them with the support and expertise they need during challenging times.
Dr. Stanley-Christian received her medical degree from Yale School of Medicine and completed her residency at Georgetown University. She also earned a Clinical Genetic degree from the National Institute of Health. Dr. Stanley-Christian's academic achievements include triple board certification in Obstetrics and Gynecology, Maternal Fetal Medicine, and Clinical Genetics.
Her dedication to her patients and her contributions to her field have not gone unnoticed. Dr. Stanley-Christian has received numerous accolades throughout her career, including a Patients Choice Award.
"We are proud to have Dr. Heather Stanley-Christian as a distinguished member of our directory. Her dedication to providing the highest level of care to her patients is truly exceptional," said Global Who's Who CEO, Jeff Turner.
Dr. Stanley-Christian is an inspiration to her colleagues, and her achievements have made her an invaluable asset to the field of maternal fetal medicine. Her contributions have helped to advance medical science and improve the quality of life for countless families.
About Global Who's Who
Global Who's Who is a global network of professionals, executives and entrepreneurs who are recognized for their outstanding achievements in their respective fields. Members are distinguished by their accomplishments, their leadership, and their dedication to making a positive impact on the world.
About Heather Stanley-Christian MD
Medical Director at Unity Maternal Fetal Medicine as well as the founder, she provides guidance in the event of unanticipated pregnancy complications to empower the family to choose a management plan that best fits their needs.
Name: Heather Stanley-Christian MD
Phone: (352) 404-5544
Related Links
https://unitymfm.com/


View User Profile

Other Press Releases By Heather Stanley-Christian MD
Heather Stanley-Christian MD Named as a Distinguished Member of the Global Directory of Who's Who