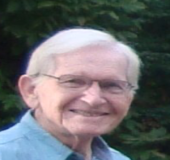 Global Who's Who recognizes the achievements of Perry A. Frey, a distinguished chemistry expert and Professor of Biochemistry Emeritus at the University of Wisconsin-Madison
Educational Services
Biochemistry
May 17, 2023
Madison, Wisconsin- Perry A. Frey was born November 14, 1935, in Plain City, Ohio and attended the local public schools, graduating from high school in 1953. He matriculated at The Ohio State University in 1953-1954, majoring in chemistry. He served in the U. S. Army in 1954-1956.
He returned to The Ohio State University in 1956, graduating with a B.S. in Chemistry in 1959. He worked as a chemist at the U. S. Public Health Service in Cincinnati OH from 1959 to 1964, while taking graduate courses in Chemistry in the Evening School the University of Cincinnati.
He won a National Institutes of Health (NIH) Graduate student Fellowship in 1964 and pursued graduate education in Biochemistry at the University of Michigan and Brandeis University starting in 1964, graduating from Brandeis with a Ph. D. degree in 1968. He was an NIH postdoctoral Fellow in Chemistry at Harvard University in 1968.
Dr. Frey then embarked on a long and illustrious career in academia, serving as a Professor of Chemistry at Ohio State University from 1969 to 1981. He then joined the faculty of the University of Wisconsin-Madison, where he served as a Professor of Biochemistry from 1981 to 2008.
Throughout his career, Dr. Frey has been recognized for his outstanding contributions to the field of chemistry. He has received numerous awards and honors, including the Repligen Award from the American Chemical Society, the Hilldale Award in Physical Science from the University of Wisconsin, and the Alexander von Humbolt Senior Scientist Award, Distinguished Alumni Award, from the Department of Chemistry, The Ohio State University, Gordon Hammes ACS Biochemistry Lectureship and Award, 240th National Meeting the American Chemical Society, Boston, MA.
Dr. Frey is also a Fellow of several prestigious scientific organizations, the American Academy of Arts and Sciences, and the American Association for the Advancement of Science
In addition to his academic achievements, Dr. Frey is studying piano and enjoys studying music in his spare time.
Global Who's Who is proud to include Perry A. Frey among its distinguished members, and we congratulate him on his many accomplishments.
About The Global Directory of Who's Who
The Global Directory of Who's Who has been recognizing executives, professionals, and businesses over the last twenty years. Our comprehensive online database is comprised of small businesses and owners to some of the top doctors and medical practices, lawyers, and law firms in the world. Inclusion is limited to individuals and businesses who have demonstrated leadership and achievement in their occupation, industry, or professions.
About Perry A. Frey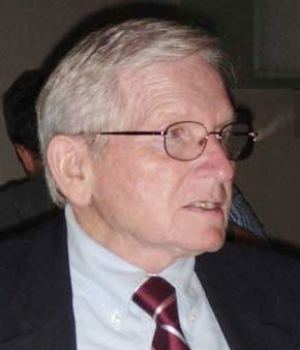 Name: Perry A. Frey
Phone: (608) 231-3831
Related Links
Other Press Releases By Perry A. Frey
Global Who's Who recognizes the achievements of Perry A. Frey, a distinguished chemistry expert and Professor of Biochemistry Emeritus at the University of Wisconsin-Madison