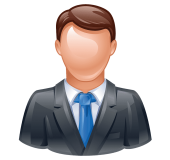 Global Who's Who Recognizes Ryan C. Somodji for his Exceptional Achievements as a Certified Executive Chef
Eating and Drinking Places
Executive Chef
May 05, 2023
Denver, CO - Global Who's Who is proud to announce the induction of Ryan C. Somodji into its prestigious directory of accomplished professionals for his dedication, hard work, and exceptional achievements in the hospitality industry as a Certified Executive Chef.
Ryan C. Somodji has worked in the hospitality industry for over 20 years and has earned a Masters in Hospitality from Roosevelt University in Chicago. He is affiliated with the ACF American Culinary Federation and the Colorado Restaurant Association.
As a Certified Executive Chef, Mr. Somodji has become a consistent professional in the industry, thanks to his dedication and hard work. He believes that a proven foundation in any individual who has the desire to succeed is essential. His passion for food and thirst for knowledge is ever-growing, and he is always willing to share his thoughts with those interested.
Mr. Somodji credits his success to the time and commitment of his past colleagues, mentors, and professors. His outstanding achievements and contributions to the culinary arts have earned him respect and admiration from his peers.
Global Who's Who recognizes Ryan C. Somodji for his exceptional achievements as a Certified Executive Chef. His passion for food, dedication to excellence, and willingness to share his knowledge make him a valuable member of the Global Who's Who community.
About The Global Directory of Who's Who
For the past two decades, The Global Directory of Who's Who has been honoring executives, professionals, and businesses. Our all-encompassing online database includes everyone from small business owners to the most distinguished doctors, medical practices, lawyers, and law firms worldwide. In order to be featured, individuals and businesses must have demonstrated exceptional leadership and accomplishment within their occupation, industry, or profession.
About Ryan C. Somodji C.E.C. Name: Ryan C. Somodji C.E.C.
Phone: (720) 630-2473
Related Links
Other Press Releases By Ryan C. Somodji C.E.C.
Global Who's Who Recognizes Ryan C. Somodji for his Exceptional Achievements as a Certified Executive Chef