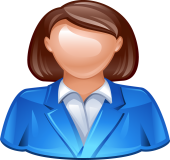 Global Who's Who Recognizes Miranda Hudson Carter for Her Outstanding Contribution to Business Management
Food and Kindred Products
Restaurant
Apr 18, 2023
Anderson, South Carolina - Global Who's Who is proud to recognize Miranda Hudson Carter for her outstanding contribution to business management. Miranda earned a B.S. in Business Management at Anderson University and is the General Manager of River Forks Café, a successful family-owned business where her sister is the owner.
As the General Manager, Miranda is responsible for a wide range of duties, including managing the payroll, scheduling, hiring and firing of staff. Her skills in business management have helped the River Forks Café grow and succeed over the years. Miranda has been published in local newspapers, and her expertise in the restaurant industry has been invaluable to the success of the business.
Miranda's commitment to her community is evident through her involvement in various activities. She was a member of the LEO Club in 6th grade, and she is a school volunteer for committees and PTA. Miranda is also the Director and Stage Manager at the Christian Youth Theater, where she helps young people develop their talents and gain confidence.
Global Who's Who is honored to recognize Miranda Hudson Carter for her exceptional contribution to business management and community service. Her hard work and dedication have made a significant impact on the lives of those around her, and she serves as a role model for aspiring business professionals.
About Global Who's Who:
Global Who's Who is a leading online directory that recognizes outstanding professionals and businesses worldwide. Global Who's Who prides itself on providing a platform for individuals to showcase their achievements and contributions to society.
About Miranda Hudson Carter Name: Miranda Hudson Carter
Phone: (864) 940-7168
Related Links
Other Press Releases By Miranda Hudson Carter
Global Who's Who Recognizes Miranda Hudson Carter for Her Outstanding Contribution to Business Management