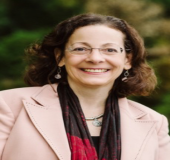 Global Who's Who Recognizes Dr. Susan J. Littman for Outstanding Achievements in Oncology and Medical Research
Health Services
Oncology
May 25, 2023
Media, Pennsylvania - Global Who's Who is delighted to announce the inclusion of Dr. Susan J. Littman in their esteemed directory of accomplished professionals. With a remarkable career in oncology and a steadfast commitment to advancing medical research, Dr. Littman has garnered recognition for her outstanding achievements and contributions to the field.
Dr. Susan J. Littman's journey in medicine began with a strong academic foundation. She obtained her Bachelor of Science in Biology from Cornell University, followed by a Master of Science in Molecular Biology from SUNY Albany. She went on to receive her Medical Doctorate from Albany Medical College. Dr. Littman completed her Internship and Residency at the University of Texas Southwestern, where she further honed her skills. She pursued a Fellowship in Hematology/Oncology at Duke University Medical Center, solidifying her expertise in the field.
Throughout her career, Dr. Littman has held positions on the medical faculty at Duke University and Thomas Jefferson University, showcasing her commitment to medical education and the advancement of patient care. She also gained valuable industry experience during her brief stint in the corporate sector.
As a Physician at Rose Tree Medical Associates, part of Crozer Health, located in Media, Pennsylvania, Dr. Littman continues to make a significant impact on patient outcomes. Board Certified in Oncology and specializing in Gastro-Intestinal Oncology, she brings extensive knowledge and expertise to her practice. Her additional proficiency in Geriatrics allows her to provide comprehensive and personalized care to her patients.
Dr. Littman's contributions to the medical field have been widely recognized and celebrated. She has authored numerous peer-reviewed papers, abstracts, and clinical studies, contributing to the collective knowledge and understanding of oncology and hematology.
Over the years, Dr. Littman has received several prestigious awards and accolades. She was honored as IAOTPs Top Influential Leader in Healthcare in 2023 and was inducted into the Hall of Fame in 2020 for her remarkable achievements. She has also received the Lifetime Achievement Award and was named Doctor of the Decade in 2019. Dr. Littman's excellence in her field has been acknowledged by organizations such as the Stone Register, International Association of Healthcare Professionals, and Marquis Who's Who, among others.
Currently, Dr. Littman is engaged in a web series podumentary titled "Picture of Health," where she discusses current issues in medicine, further showcasing her commitment to sharing knowledge and engaging with the public on critical healthcare topics.
Dr. Littman is an active member of esteemed medical associations, including the American Medical Association, American College of Physicians, and the Pennsylvania Medical Society. She has also held memberships in the Society of Clinical Oncology and the Pennsylvania Society of Oncology and Hematology. These affiliations reflect her dedication to staying at the forefront of advancements in her field and maintaining the highest standards of medical practice.
Beyond her professional accomplishments, Dr. Littman cherishes her personal interests. In her free time, she enjoys engaging in arts and crafts, tending to her garden, practicing yoga, and embracing the joy of ice skating.
The inclusion of Dr. Susan J. Littman in the Global Directory of Who's Who is a testament to her exceptional expertise, contributions, and dedication to the field of oncology and medical research. Her outstanding achievements, combined with her commitment to patient care and advancing medical knowledge, make her a respected and esteemed professional.
Global Who's Who takes great pride in recognizing Dr. Littman's exceptional accomplishments and contributions. Congratulations to Dr. Littman on this well-deserved recognition.
About Susan Littman
Board Certified in Oncology; Gastro-Intestinal Oncology; Medical facility with a 2nd location at: 5201 Panell Road, Aston, PA, 19014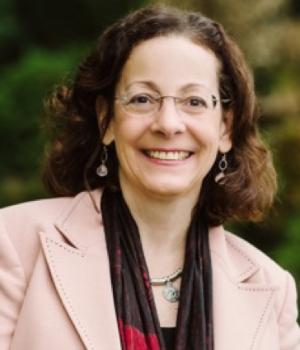 Name: Susan Littman
Phone: 6108919277
Related Links
http://www.rosetreemedical.com


View User Profile

Other Press Releases By Susan Littman
Honrs Susan J. Littman, M.D.
Susan J. Littman M.D.
Susan J. Littman M.D.
Susan J. Littman M.D.
The Global Directory of Who's Who Honors Susan J. Littman, M.D.
The Global Directory of Who's Who Honors Susan J. Littman, M.D.
The Global Directory of Who's Who Honors Susan J. Littman, M.D.
The Global Directory of Who's Who Honors Susan J. Littman, M.D.
Susan J. Littman M.D. was honored By The Global Directory Of Who's Who For Outstanding Contributions In The Field Of Oncology
The Global Directory of Who's Who has recognized Susan J. Littman M.D. for Excellence in Gastro-Intestinal Oncology
Global Who's Who Recognizes Dr. Susan J. Littman for Outstanding Achievements in Oncology and Medical Research