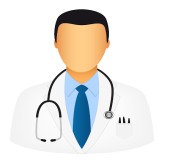 Global Who's Who is proud to recognize Wenhong Tao O.D. for his exceptional work in the field of optometry
Health Services
Optometry
May 09, 2023
Amherst, NH - Dr. Tao earned his OD from the New England College of Optometry with honors in 1999. He later earned his Ph.D. at the Medical College of Georgia, and he holds medical licenses in both New Hampshire and Massachusetts.
Dr. Tao has over 20 years of experience in examining and diagnosing injuries and disorders of the eyes. He is currently practicing at the Walmart Vision Center located at 85 State Route 101A, in Amherst, New Hampshire.
Dr. Tao's expertise and commitment to his profession have earned him numerous honors, including being named one of the Top Doctors of America and American Top Optometrists. He is dedicated to providing his patients with the highest level of care and is known for his compassionate and personalized approach to each patient.
Global Who's Who is honored to recognize Dr. Wenhong Tao for his outstanding achievements in the field of optometry and for his unwavering commitment to providing the best possible care for his patients.
About The Global Directory of Who's Who
For the past two decades, The Global Directory of Who's Who has been honoring executives, professionals, and businesses. Our all-encompassing online database includes everyone from small business owners to the most distinguished doctors, medical practices, lawyers, and law firms worldwide. In order to be featured, individuals and businesses must have demonstrated exceptional leadership and accomplishment within their occupation, industry, or profession.
About Wenhong Tao O.D. & Ph.D.
Dr. Wenhong Tao is an optometrist with 20+ years experience. He examines, diagnoses and treats diseases, injuries and disorders of the eyes. Name: Wenhong Tao O.D. & Ph.D.
Phone: (603) 673-6295
Related Links
Other Press Releases By Wenhong Tao O.D. & Ph.D.
Dr. Wenhong Tao
Global Who's Who is proud to recognize Wenhong Tao O.D. for his exceptional work in the field of optometry