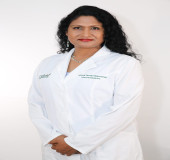 Global Who's Who is proud to announce the inclusion of Dr. Tahsina Yasmin Atiquzzaman to our esteemed list of distinguished professionals
Health Services
Internal Medicine
May 02, 2023
Kissimmee, Florida- As a renowned practitioner of internal medicine in Kissimmee, Florida, Dr. Atiquzzaman has demonstrated an unwavering commitment to the health and well-being of her patients.
Dr. Atiquzzaman has received her medical degree at the SUNY Buffalo School of Medicine, Internship SUNY Stony Brook she completed her residency in Internal Medicine at SUNY Downstate, Brooklyn
With over a 2 decades of experience in the field of internal medicine, Dr. Atiquzzaman has established herself as a trusted expert in the diagnosis, treatment, and management of a wide range of medical conditions. Her deep understanding of the complexities of the human body, combined with her empathetic and compassionate approach to patient care, has earned her a reputation as one of the most sought-after physicians in the Kissimmee area.
Dr. Atiquzzaman's dedication to her patients is reflected in her tireless efforts to stay up-to-date with the latest advancements in the field of internal medicine. She regularly participates in continuing education programs and professional development activities to ensure that her patients receive the highest standard of care possible.
At Global Who's Who, we are honored to include Dr. Atiquzzaman among our distinguished members. Her dedication to her patients, her passion for her profession, and her commitment to excellence are an inspiration to us all.
For more information on Dr. Tahsina Y. Atiquzzaman and her practice, please visit her profile on our website at https://globalwwonline.com/site/profile/internal-medicine/florida/kissimmee/tahsina-y-atiquzzaman-md#/
About The Global Directory of Who's Who
The Global Directory of Who's Who has been recognizing executives, professionals, and businesses over the last twenty years. Our comprehensive online database is comprised of small businesses and owners to some of the top doctors and medical practices, lawyers, and law firms in the world. Inclusion is limited to individuals and businesses who have demonstrated leadership and achievement in their occupation, industry, or professions.
About Tahsina Y. Atiquzzaman M.D.
Internal Medicine Specialist, Adults- Primary Care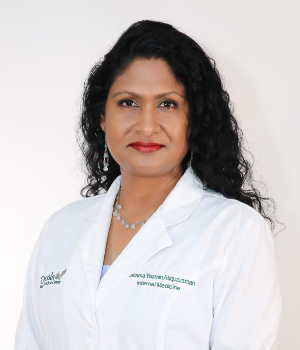 Name: Tahsina Y. Atiquzzaman M.D.
Phone: (407) 846-6331
Related Links
Other Press Releases By Tahsina Y. Atiquzzaman M.D.
Global Who's Who is proud to announce the inclusion of Dr. Tahsina Yasmin Atiquzzaman to our esteemed list of distinguished professionals