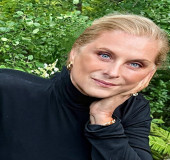 Esteemed Physician Dr. Judith S. Bensinger Recognized by Global Who's Who for Outstanding Contributions in Medicine
Health Services
Adolescent Medicine
May 25, 2023
Lake Forest, Illinois - The Global Directory of Who's Who proudly announces the inclusion of Dr. Judith S. Bensinger in their esteemed directory of distinguished professionals. Dr. Bensinger, a highly accomplished physician with a remarkable career in medicine, has been recognized for her outstanding achievements and significant contributions to the field.
Dr. Judith S. Bensinger embarked on her journey in medicine with a solid educational foundation. She earned a B.A. in Biochemistry from Northwestern University in 1963 and obtained her Medical Degree from Northwest University in Illinois in 1968. Throughout her career, Dr. Bensinger has demonstrated unwavering dedication and commitment to the well-being of her patients.
With her expertise and specialization in eating disorders, Dr. Bensinger established a private practice at North Shore Medical Services for Adolescents. There, she provided compassionate care and comprehensive treatment to individuals struggling with eating disorders, making a profound impact on their lives.
In addition to her private practice, Dr. Bensinger opened the Goodwill Industries primary care clinic in Springfield, Illinois. Her commitment to serving the community and expanding access to quality healthcare has made a lasting difference in the lives of many.
Furthermore, Dr. Bensinger's pioneering efforts as a physician extended to training the first nurse practitioners in a federal program from the state of Illinois. Her dedication to advancing the field of medicine and improving patient care has been recognized through numerous accolades, including being named as one of the '10 Outstanding Women in America,' an honor she received at the White House under President Ford. She has also received an award from Operation Push and the prestigious Marshall Bynum Award for Humanitarian Vision.
Dr. Bensinger's illustrious career includes serving as the Past President of the Junior Governing Board for the Chicago Symphony. She has consistently displayed her commitment to excellence and leadership in both medical and community spheres.
The inclusion of Dr. Judith S. Bensinger in the Global Directory of Who's Who is a testament to her exceptional achievements and contributions to the field of medicine. Her dedication to patient care, groundbreaking initiatives, and commitment to improving healthcare accessibility have established her as a respected and influential figure in the industry.
Global Who's Who takes great pride in recognizing Dr. Judith S. Bensinger for her exceptional accomplishments in the field of medicine. Her unwavering commitment to excellence and compassionate care make her an invaluable asset to the medical community. Congratulations to Dr. Bensinger on this well-deserved recognition, and we wish her continued success in her endeavors.
About The Global Directory of Who's Who
For the past two decades, The Global Directory of Who's Who has been honoring executives, professionals, and businesses. Our all-encompassing online database includes everyone from small business owners to the most distinguished doctors, medical practices, lawyers, and law firms worldwide. In order to be featured, individuals and businesses must have demonstrated exceptional leadership and accomplishment within their occupation, industry, or profession.
About Judith Schneebeck Bensinger M.D.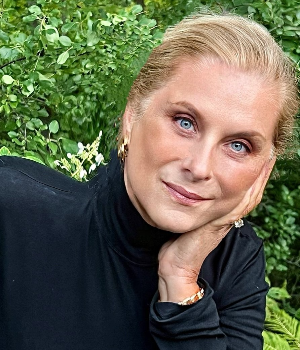 Name: Judith Schneebeck Bensinger M.D.
Phone: (847) 924-2460
Related Links
Other Press Releases By Judith Schneebeck Bensinger M.D.
Judith Schneebeck Bensinger, M.D. has been honored by the Global Directory of Who's Who
Judith Schneebeck Bensinger, M.D. has been honored by the Global Directory of Who's Who
Judith Schneebeck Bensinger, M.D. has been honored by the Global Directory of Who's Who
Judith Schneebeck Bensinger, M.D. has been honored by the Global Directory of Who's Who
Dr. Judith S. Bensinger Recognized for Exemplary Medical Career and Contributions by Global Who's Who
Esteemed Physician Dr. Judith S. Bensinger Recognized by Global Who's Who for Outstanding Contributions in Medicine