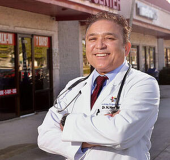 Dr. Naseh Nawabi, MD, has been named as a top physician and leading physician at Walking Urgent Care, Inc. in Coral Springs, Florida
Health Services
Pathology
Mar 28, 2023
Coral Springs, Florida - As the President of Walking Urgent Care, Inc., Dr. Nawabi oversees the medical center's operations and provides top-quality care to his patients.
Dr. Nawabi received his M.D. from Ross University and completed his residency at Cedars-Sinai Medical Center in Los Angeles. He is a member of both the Florida Medical Association and the American Medical Association. Dr. Nawabi is certified in Urgent Care and has been awarded Top Doctor and Best Doctor Awards. He is licensed to practice in the state of Florida.
Dr. Nawabi owns and operates Coral Springs Med Spa in Coral Springs, FL, and two other medical facilities specializing in Emergency Medicine and Pathology.
The Global Directory of Who's Who recognizes professionals, executives, and businesses who have demonstrated leadership and excellence in their respective fields. The directory's online database is composed of small businesses, owners, and some of the world's top medical practices, lawyers, and law firms.
Dr. Nawabi's leadership and commitment to his patients have earned him a place in the Global Directory of Who's Who, where he joins a community of outstanding professionals.
About Dr. Naseh Nawabi M.D.
Medical Director of Walking Urgent Care, Inc.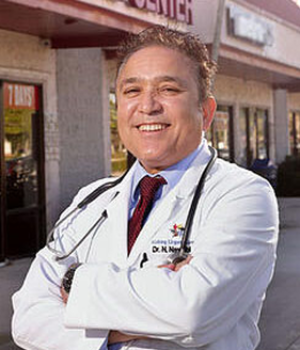 Name: Dr. Naseh Nawabi M.D.
Phone: (954) 755-4880
Related Links
https://coralspringsmedspa.com/


View User Profile

Other Press Releases By Dr. Naseh Nawabi M.D.
Dr. Naseh Nawabi, MD, has been named as a top physician and leading physician at Walking Urgent Care, Inc. in Coral Springs, Florida