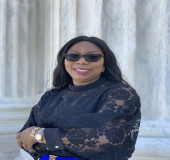 Dr. Mary A. Ogunsanya, Renowned Pediatrician, Recognized by Global Who's Who
Health Services
Pediatrics
May 16, 2023
Glenn Dale, MD - Global Who's Who is delighted to announce the recognition of Dr. Mary A. Ogunsanya for her exceptional contributions and achievements in the field of pediatrics. Dr. Ogunsanya is a highly skilled and compassionate pediatrician with a distinguished career spanning over many years.
Dr. Ogunsanya earned her M.D. at Obafemi Awolowo College of Health Sciences in Olabisi Onabanjo University Medical School. She furthered her training through a pediatric residency at Harlem Hospital Center, which is affiliated with Columbia Hospital in New York. Her educational background and extensive experience have equipped her with the expertise necessary to provide top-quality care to her young patients.
In 2003, Dr. Ogunsanya founded the Maryland Children Health Center (MCHC), where she passionately treats her patients with the utmost care, treating them like her own family. Additionally, at MCHC, she serves as an Associate Clinical Professor of Pediatrics, teaching medical students, physician assistant students, and nurse practitioner students from George Washington University, as well as nurse practitioners from across the country. Her commitment to education and mentorship has earned her the esteemed titles of Best Preceptor of the Year and recipient of the Distinguished Teaching Award from George Washington University.
Beyond her professional endeavors, Dr. Ogunsanya engages in medical missions to provide much-needed assistance to the less fortunate. Her dedication to helping those in need reflects her unwavering commitment to the well-being of children and families both within her local community and beyond.
Dr. Ogunsanya is a valued member of esteemed professional organizations, including the American Academy of Pediatrics and the Association of Nigerian Doctors. Alongside her successful career, she leads a fulfilling personal life as a loving wife and mother of four children. In her leisure time, she indulges in her passions for reading and traveling, expanding her horizons and enriching her life experiences.
Global Who's Who is proud to acknowledge Dr. Mary A. Ogunsanya for her remarkable contributions to the field of pediatrics and her commitment to educating future medical professionals. Her compassion, dedication, and unwavering pursuit of excellence make her an exemplary role model in her profession.
About The Global Directory of Who's Who
The Global Directory of Who's Who has been acknowledging individuals and enterprises for the past two decades. Our extensive digital repository encompasses small businesses and proprietors, as well as some of the world's top medical practitioners, doctors, lawyers, and law firms. Only those individuals and businesses who have exhibited exceptional leadership and accomplishment in their respective fields, industries, or professions are eligible for inclusion.
About Mary A. Ogunsanya M.D.
Dr. Mary Ogunsanya is a board certified pediatrician who in 2003 founded the Maryland Children Health Center. She treats all of her patient's with excellent care like her own family. Also, at MCHC she teaches Physician Assistant and Nurse Practitioner students from all over the country. She does medical missions to help the less fortunate. Dr. Ogunsanya has 4 children.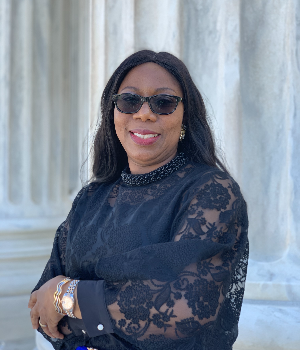 Name: Mary A. Ogunsanya M.D.
Phone: (301) 218-0398
Related Links
https://www.marylandchc.com/


View User Profile

Other Press Releases By Mary A. Ogunsanya M.D.
Mary A. Ogunsanya, M.D., has been honored by the Global Directory of Who's Who
Dr. Mary A. Ogunsanya, Renowned Pediatrician, Recognized by Global Who's Who