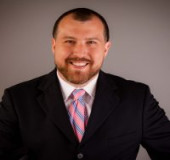 Dr. Armando Gonzalez DPM Recognized by Global Who's Who for Excellence in Podiatry
Health Services
Podiatry
May 19, 2023
Ocala, Florida - The Global Who's Who is delighted to announce the inclusion of Dr. Armando Gonzalez DPM in its esteemed network of professionals. As a highly skilled podiatrist with a passion for providing exceptional care, Dr. Gonzalez brings his expertise and dedication to the field of podiatry, benefiting patients in the Ocala, Florida area.
With over six years of experience at Marion County Podiatry Specialist, Dr. Gonzalez has established himself as a trusted expert in diagnosing and treating various foot and ankle conditions. His comprehensive knowledge and proficiency in podiatric medicine have earned him a well-deserved reputation among his patients and peers.
Dr. Gonzalez's educational background is marked by outstanding achievements. He obtained his Doctor of Podiatric Medicine (DPM) degree from Barry University of Podiatric Medicine and completed his residency in foot and ankle surgery at United Health Services Hospital. This intensive training allowed him to refine his surgical skills and gain expertise in addressing a wide range of foot and ankle ailments.
As a board-certified podiatrist by the American Board of Podiatric Medicine and a fellow of the American College of Podiatric Medicine, Dr. Gonzalez demonstrates his commitment to ongoing professional development and staying at the forefront of advancements in podiatric care. His dedication to continuing education ensures that he remains well-informed about the latest techniques and treatments available to provide his patients with the best possible care.
Dr. Gonzalez's clinical expertise covers various common foot and ankle conditions, including but not limited to bone spurs, bunions, diabetic foot care, gout, and more. He approaches patient care with compassion, taking the time to understand their unique needs and providing effective solutions tailored to their specific condition.
"We are thrilled to welcome Dr. Armando Gonzalez DPM to the Global Who's Who community," said Jennifer Michaels, President of the Global Who's Who. "His commitment to delivering high-quality care to his patients and his dedication to advancing the field of podiatry make him an exceptional addition to our network of professionals."
About Global Who's Who
Global Who's Who is a leading professional network that recognizes and highlights accomplished individuals in various industries and fields of expertise. By providing a platform for professionals to connect and showcase their achievements, Global Who's Who promotes collaboration and knowledge sharing among its members.
About Armando Gonzalez DPM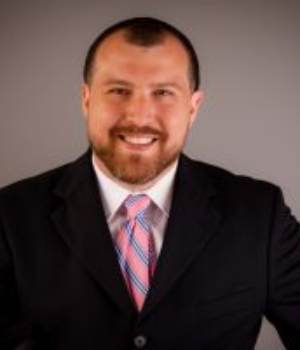 Name: Armando Gonzalez DPM
Phone: (352) 873-3332
Related Links
https://marioncountypodiatry.com/


View User Profile

Other Press Releases By Armando Gonzalez DPM
The Global Who's Who is proud to welcome Dr. Armando Gonzalez DPM to its prestigious network of professionals.
Dr. Armando Gonzalez DPM Recognized by Global Who's Who for Excellence in Podiatry