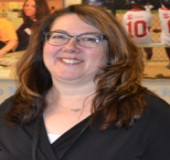 Diane E. Rodgers is a Supermarket Retailer at Giant Food Stores, LLC/ AHOLD, USA, has been selected by the Global Directory of Who's Who
Food Stores
Store Processor
Mar 01, 2023
Holbrook, New York- Diane E. Rodgers is a Supermarket Retailer at Giant Food Stores, LLC/ AHOLD, USA, located at 1149 Harrisburg Pike, in Carlisle, Pennsylvania. She has worked at Edwards Super Food Stores from 1990-1997 and then Giant Food Stores, LLC 1997 to Present. She specializes in Price Verification, Information Technology, Store Ordering, Work Force Management, In-Store Processor Application Technology-Direct Store Delivery, and Various Other Software applications.
She was born in Springfield, Massachusetts, and earned a Bachelor of Science Degree from Elizabethtown College in 2008 and has attended Harrisburg Area Community College and Defense Language Institute Monterey. Ms. Rodgers is a member of the Saint Vincent DePaul Society of Saint Patrick's Church in Carlisle, Pennsylvania and has served in the U.S. Army.
She is married to Eugene R. Rodgers, Sr. and they have three children, Teresa, Eugene Jr., & Zachary. In her free time, she enjoys reading, and playing the piano.
About The Global Directory of Who's Who
The Global Directory of Who's Who has been recognizing executives, professionals, and businesses over the last twenty years. Our comprehensive online database is comprised of small businesses and owners to some of the top doctors and medical practices, lawyers, and law firms in the world. Inclusion is limited to individuals and businesses who have demonstrated leadership and achievement in their occupation, industry, or professions.
About Diane E. Rodgers
In-Store Processor Application Technology-Direct Store Delivery, Price Verification, Store Ordering, Work Force Management, and various other Software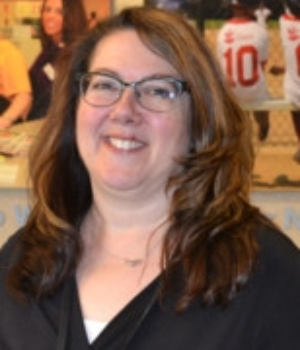 Name: Diane E. Rodgers
Phone: (717) 249-4000
Related Links
Other Press Releases By Diane E. Rodgers
Honors Diane E. Rodgers
Diane E. Rodgers
Diane E. Rodgers
Diane E. Rodgers, Senior BSA
Diane E. Rodgers
Diane E. Rodgers
Diane E. Rodgers has been honored by the Global Directory of Who's Who
Diane E. Rodgers has been honored by the Global Directory of Who's Who
Diane E. Rodgers has been honored by the Global Directory of Who's Who
Diane E. Rodgers has been honored by the Global Directory of Who's Who
Diane E. Rodgers is a Supermarket Retailer at Giant Food Stores, LLC/ AHOLD, USA, has been honored by the Global Directory of Who's Who
Diane E. Rodgers is a Supermarket Retailer at Giant Food Stores, LLC/ AHOLD, USA, has been selected by the Global Directory of Who's Who
Diane E. Rodgers Honored by Global Directory of Who's Who for Outstanding Contributions in Supermarket Retailing