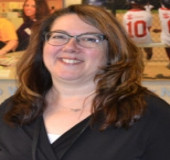 Diane E. Rodgers Honored by Global Directory of Who's Who for Outstanding Contributions in Supermarket Retailing
Food Stores
Store Processor
Apr 20, 2023
Carlisle, Pennsylvania- Global Directory of Who's Who is proud to announce the recognition of Diane E. Rodgers, a Supermarket Retailer at Giant Food Stores, LLC/ AHOLD, USA, for her exceptional achievements in the field of supermarket retailing.
Ms. Rodgers has been working in the supermarket industry for over three decades, beginning her career at Edwards Super Food Stores in 1990 before moving on to Giant Food Stores, LLC in 1997 where she continues to excel in her role as a Supermarket Retailer. Her areas of expertise include Price Verification, Information Technology, Store Ordering, Work Force Management, In-Store Processor Application Technology-Direct Store Delivery, and Various Other Software applications.
Born in Springfield, Massachusetts, Ms. Rodgers earned a Bachelor of Science Degree from Elizabethtown College in 2008 and has attended Harrisburg Area Community College and Defense Language Institute Monterey.
In addition to her impressive professional accomplishments, Ms. Rodgers is an active member of the Saint Vincent DePaul Society of Saint Patrick's Church in Carlisle, Pennsylvania, and has served in the U.S. Army. She is married to Eugene R. Rodgers, Sr. and they have three children, Teresa, Eugene Jr., & Zachary. In her free time, she enjoys reading, and playing the piano.
Global Directory of Who's Who is honored to recognize Diane E. Rodgers for her outstanding contributions in the supermarket industry. Her dedication to her work and commitment to excellence have earned her a place among the top professionals in her field.
About Global Directory of Who's Who
Global Directory of Who's Who is a biographical directory that recognizes and profiles leading professionals in all industries and specialties. Its mission is to provide a platform for exceptional individuals to showcase their achievements and connect with others in their field.
About Diane E. Rodgers
In-Store Processor Application Technology-Direct Store Delivery, Price Verification, Store Ordering, Work Force Management, and various other Software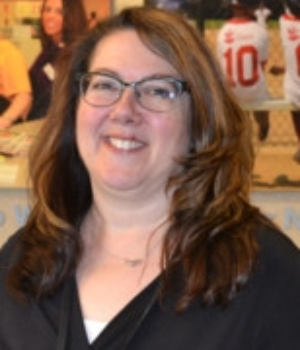 Name: Diane E. Rodgers
Phone: (717) 249-4000
Related Links
Other Press Releases By Diane E. Rodgers
Honors Diane E. Rodgers
Diane E. Rodgers
Diane E. Rodgers
Diane E. Rodgers, Senior BSA
Diane E. Rodgers
Diane E. Rodgers
Diane E. Rodgers has been honored by the Global Directory of Who's Who
Diane E. Rodgers has been honored by the Global Directory of Who's Who
Diane E. Rodgers has been honored by the Global Directory of Who's Who
Diane E. Rodgers has been honored by the Global Directory of Who's Who
Diane E. Rodgers is a Supermarket Retailer at Giant Food Stores, LLC/ AHOLD, USA, has been honored by the Global Directory of Who's Who
Diane E. Rodgers is a Supermarket Retailer at Giant Food Stores, LLC/ AHOLD, USA, has been selected by the Global Directory of Who's Who
Diane E. Rodgers Honored by Global Directory of Who's Who for Outstanding Contributions in Supermarket Retailing