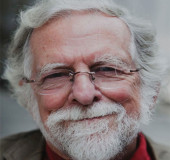 Alvin Holm AIA, has been recognized by the Global Directory of Who's Who
Construction Special Trade Contractors
Architectural Design
Feb 13, 2023
Philadelphia, Pennsylvania- Alvin Holm AIA was born in Oak Park, Illinois, He has been an Architect since 1976, he is currently located at 2014 Sansom Street, Philadelphia, Pennsylvania. He specializes in design in the Classical Tradition. obtained his B.A. from Yale University in 1958 and his Master's in Architecture from the University of Pennsylvania in 1962.
Over the years he has had several notable projects including 20 new Galleries at the Metropolitan Museum in New York, a civic fountain in Kansas City, resort communities in Belize, a recreation of the Grand Federal Edifice for the Carpenter's Company and restoration of historical buildings such as the Edgar Allen Poe house.
In addition to his practice, he also spent ten years teaching the Bauhaus foundation program at the Philadelphia College of Art and studio courses at Drexel University. Then he taught the Classical Orders of Architecture for 18 years at the National Academy of Design in New York and 12 years at Moore College of Art and Design. And to this day he continues to speak on jury boards, give lectures and write book reviews.
Mr. Holm has been honored with the Newington-Cropsey Cultural Studies Center Award for Excellence in the Arts, Paideia Award of the Hellenic society; The Philadelphia Chapter of the American Institute of Architects Honor Award; and The John McArthur Award. More recently he has received the ICAA Arthur Ross Award, the Clem Labine Award and the Fortean Hall of Fame Award.
Currently, he is a member of the American Institute of Architecture, a founding member of the Institute of Classical Architecture and Art, the National Sculpture Society, the Carpenters Company, and a board member of the Studio Incamminati.
Mr. Holm is married to his lovely wife Nancy for over 50 years and they have two daughters, Alice and Elizabeth. In his free time, he enjoys music and literature. For more information please see his website, www.alvinholm.com
About Alvin Holm AIA
Architectural Design in the Classical Tradition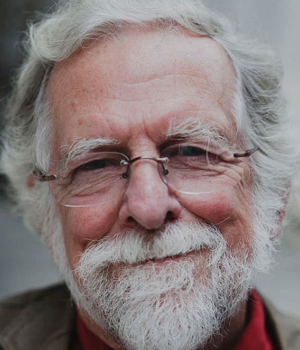 Name: Alvin Holm AIA
Phone: (215) 963-0747
Related Links
https://www.alvinholm.com/


View User Profile

Other Press Releases By Alvin Holm AIA
Honors Alvin Holm, AIA
Alvin Holm, AIA
Alvin Holm AIA
Alvin Holm AIA
Alvin Holm AIA, has been honored by the Global Directory of Who's Who
Alvin Holm AIA, has been honored by the Global Directory of Who's Who
Alvin Holm AIA, has been recognized by the Global Directory of Who's Who